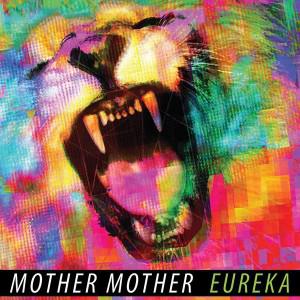 Mother Mother's latest album (2011)
Mother Mother is an awesome Indie-Rock band based in Vancouver, B.C. I stumbled upon them last April when they opened for
Young the Giants
(click to read their review) and they totally upstaged them despite being the opening act! HA!
The band is composed of five members: lead singer and guitarist (Ryan), bassist (Jeremy), drummer (Ali) and keyboards and vocals (Molly and Jasmin). Together these five create an awesome sound. They bounce from really high energy, rock n' roll sound like in
Hayloft
to more calm but still really fun, mellow one like
Miles
. The one thing all their songs have in common are funny lyrics about ridiculous situations.
Hayloft
is about a daughter's father who hears creaking in the hayloft. I'll let you draw your own conclusions as to what's happening up there. Anyway it turns out her father has a gun. Oh the shenanigans!
They've got three albums out: Touch Up, O My Heart, and Eureka and are said to be working on their forth album due out in late 2012. Mother Mother is consistently awesome and are one of the only bands who I can actually listen through all of their songs. Unfortunately they're only touring in B.C. so finding them is hard but if you ever get the chance make sure to see them live. They're electric! I give Mother Mother 5 out of 5 stars.